Sigma 24-70mm F2.8 DG DN Art for Sony E Lens
24-70mm F2.8 DG DN.
Best-In-Class Optical Performance.
The F2.8 Art zoom flagship zoom lens series is developed primarily to achieve superior optical performance. As extra-low dispersion glass materials, six sheets of "F" low dispersion (FLD) glass and two sheets of special low dispersion (SLD) glass are lavishly employed while taking advantage of an optical design dedicated for mirrorless lenses. By employing three aspheric lenses, this zoom lens thoroughly subdues aberrations such as axial chromatic aberration or sagittal coma aberration, which are difficult to correct in post-processing, tailors the resolution and achieves uniformity and superior optical performance from the center to the periphery throughout the zoom range.
The mirrorless camera-dedicated design successfully contributes to reduction in the lens size and weight.
Eye Detection AutoFocus.

The SIGMA 24–70mm F2.8 DG DN is compatible with Eye-Detection AF, built to perfectly capture the subject of the portrait photographer.
Dust & Splash-Proof.
The dust- and splash-proof structure and water- and oil-repellent coating make for easy shooting in difficult conditions. In addition, a variety of functions, such as an AFL button that can assign various functions to the lens barrel, a zoom lock switch that is unlocked by zoom operation, a nice touch AF / MF switch, are provided.
Wide Angle For Up Close & Personal Shots.
The minimum focusing distance is 18 cm at the wide-angle end. This allows you to come closer to a subject than the end of a hood to take photographs. The maximum magnifications are 1:2.9 at the wide-angle end and 1:4.5 at the telephoto end, which provides a wider range of expression by close-up photography.
High-Precision, Rugged Brass Bayonet Mount.
The brass mount combines high precision with rugged construction. Its treated surfaces and enhanced strength contribute to the exceptional durability of the lens.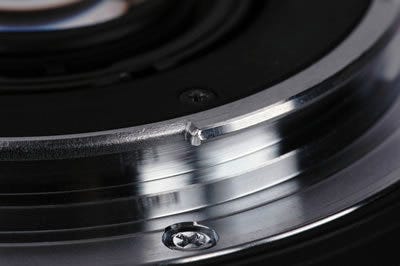 Features.
Designed especially for mirrorless
Zoom lock switch
Lens hood with a lock
Dust- and splash-proof structure
Compatible with the Lens Aberration Correction
Designed to minimize flare and ghosting
Evaluation with Sigma's own MTF measuring system: A1
11-blade rounded diaphragm
High-precision, rugged brass bayonet mount
"Made in Japan" craftsmanship
Designed for use with: Sony A7,Sony a7 II,Sony a7 III,Sony a7C and 10 mo