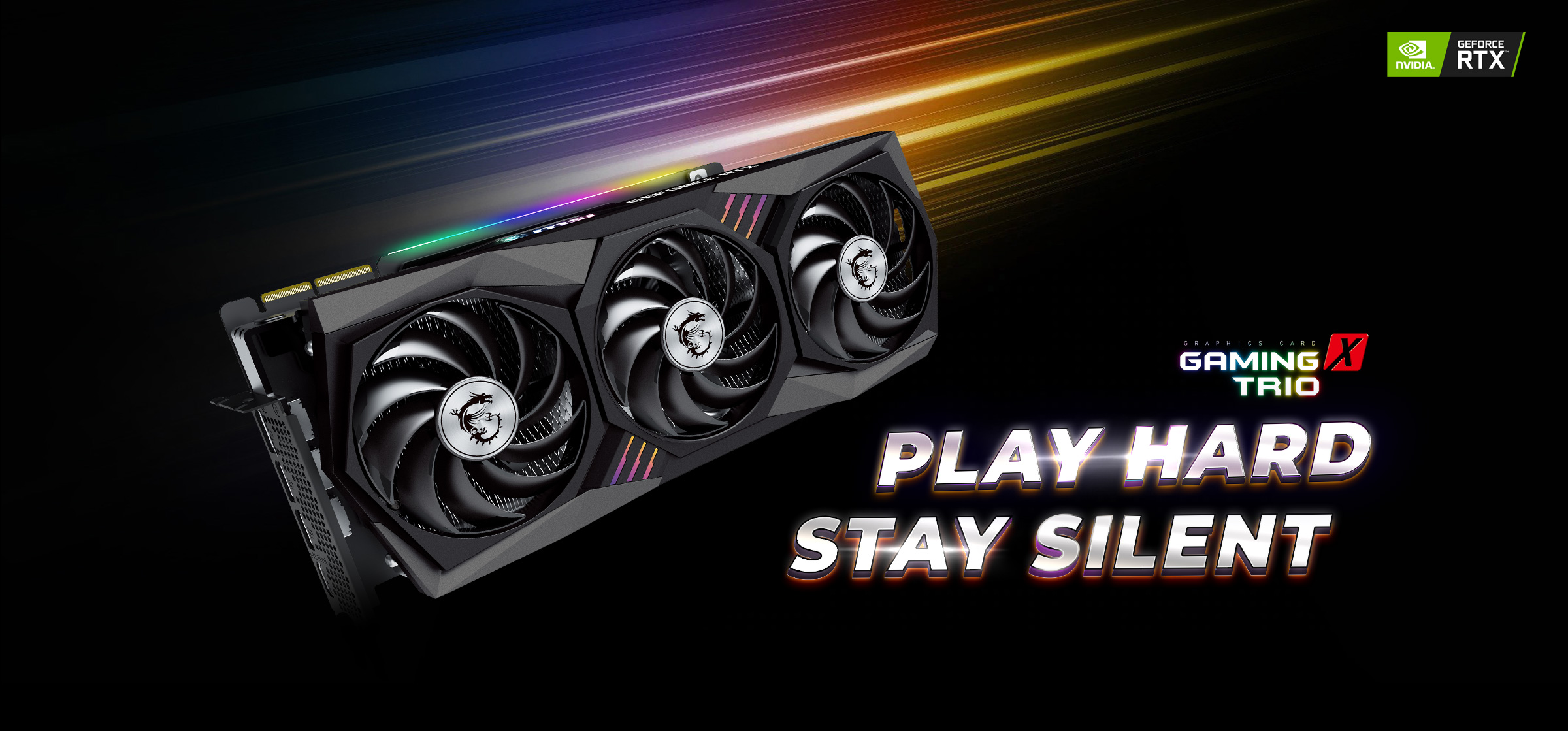 THE GAMING YOU KNOW & TRUST
The latest iteration of MSI's iconic GAMING series once again brings performance, low-noise efficiency, and aesthetics that hardcore gamers have come to recognize and trust. Now you too can enjoy all your favorite games with a powerful graphics card that stays cool and silent. Just the way you like it.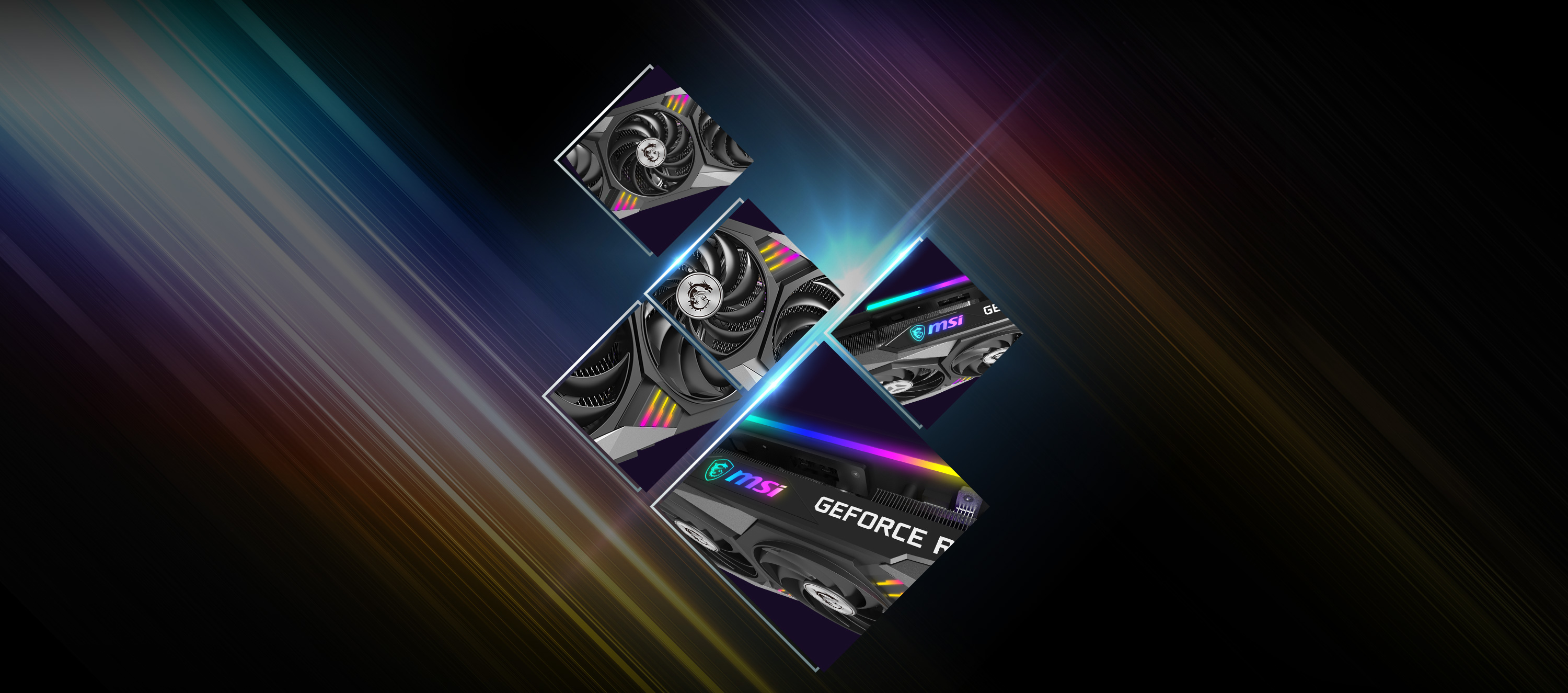 LIGHT 'EM UP
It's time to put on team colors. Synchronize lighting with other compatible devices to take the light show to another level. Going dark is as easy as turning the lights off.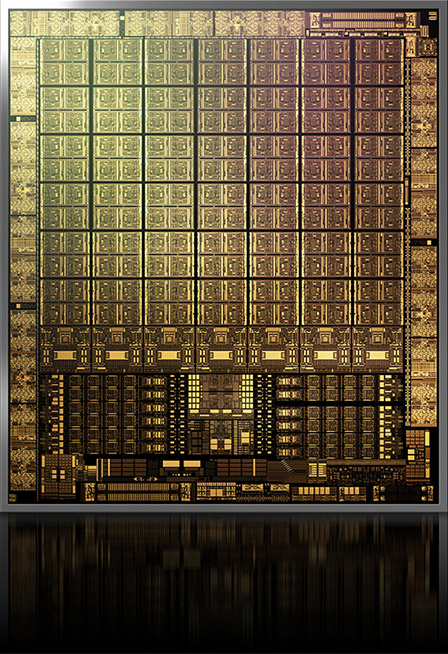 2ND GENERATION
RT CORES
2X THROUGHPUT
3RD GENERATION
TENSOR CORES
UP TO 2X THROUGHPUT
NEW
SM
2X FP32 THROUGHPUT
NVIDIA AMPERE ARCHITECTURE
TRI FROZR 2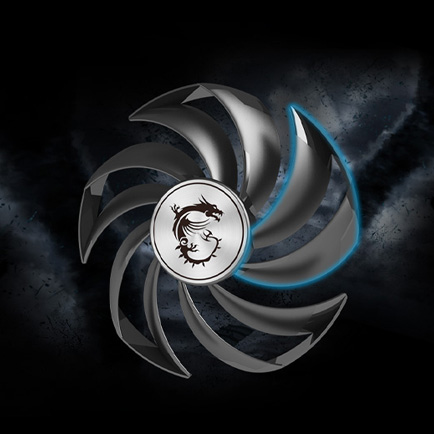 TORX FAN 4.0
TORX FAN 4.0 is built on teamwork, with pairs of fan blades bound together with a linked outer ring design that focuses airflow into the updated TRI FROZR 2 cooling system.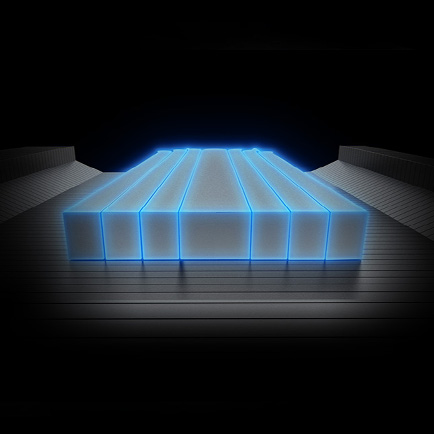 CORE PIPE
Core Pipes are precision-machined for maximum contact over the GPU and spread the heat along the full length of the heatsink for optimal cooling.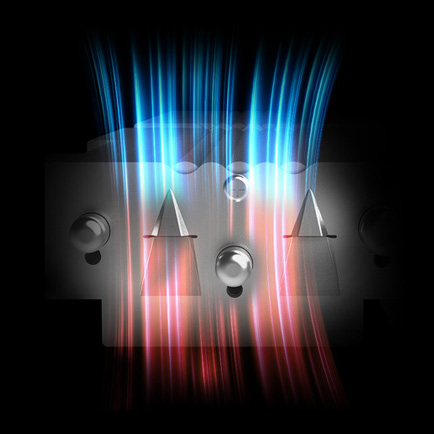 FIN+AIRFLOW CONTROL
Stay stealthy with Airflow Control that improves airflow dynamics. Deflectors provide additional surface area and guide air to where it's needed for maximum cooling. Wave-curved 2.0 fin edges disrupt unwanted airflow harmonics resulting in reduced noise.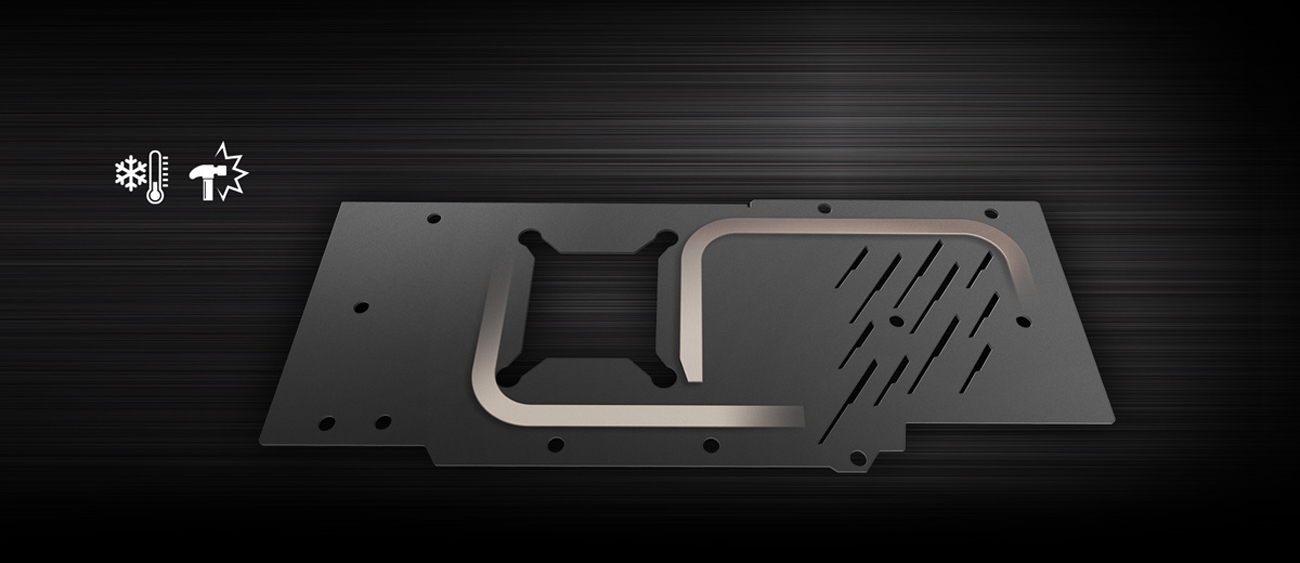 COOL 360°
Leave no space unchecked. Heatpipes beneath the sturdy matte-finish metal backplate provide additional cooling for the memory modules on the rear of the PCB.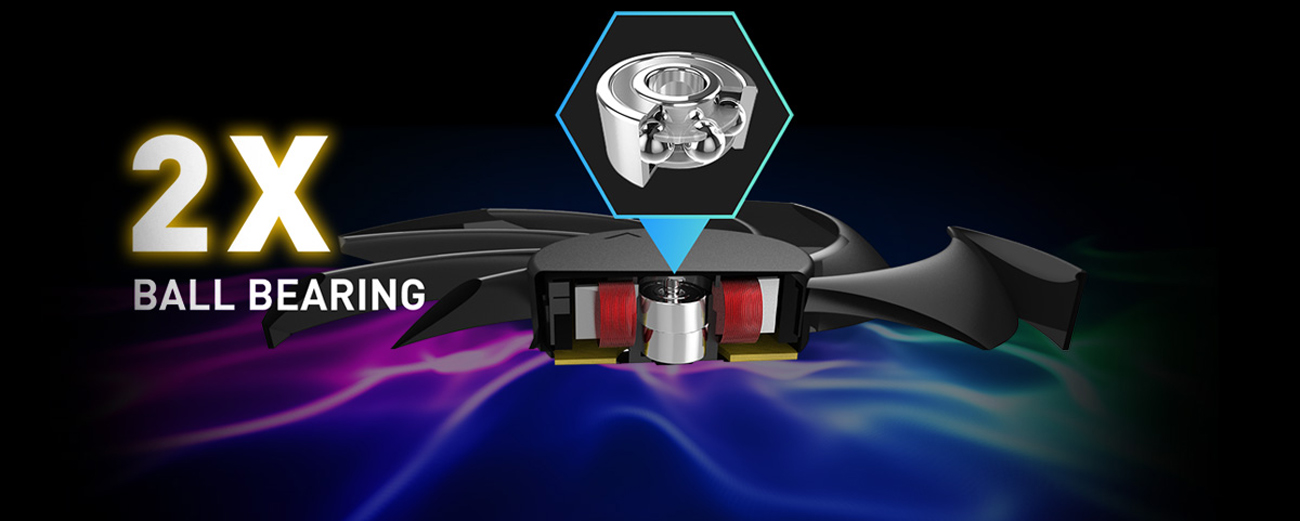 THAT'S HOW WE ROLL
Extremely durable double-ball bearings spin your TORX FANs for years of intense and lengthy gaming sessions with zero noise.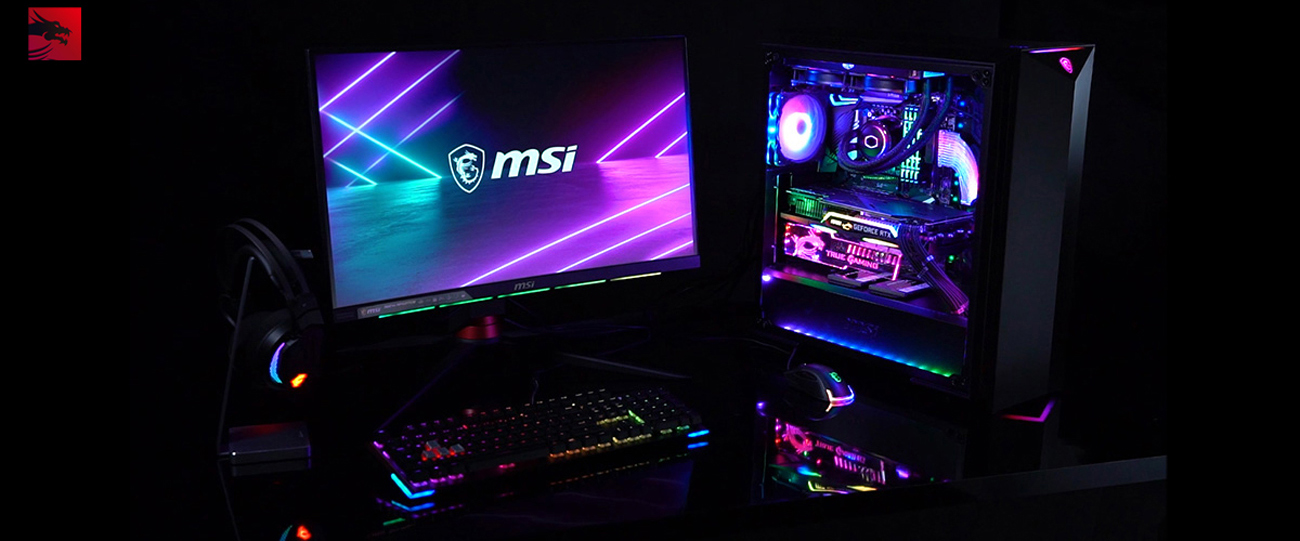 SPLASH ON SOME COLOR
Dragon center — Mystic Light gives you complete control of the RGB lighting for both MSI devices and compatible third-party RGB products both inside and outside your system.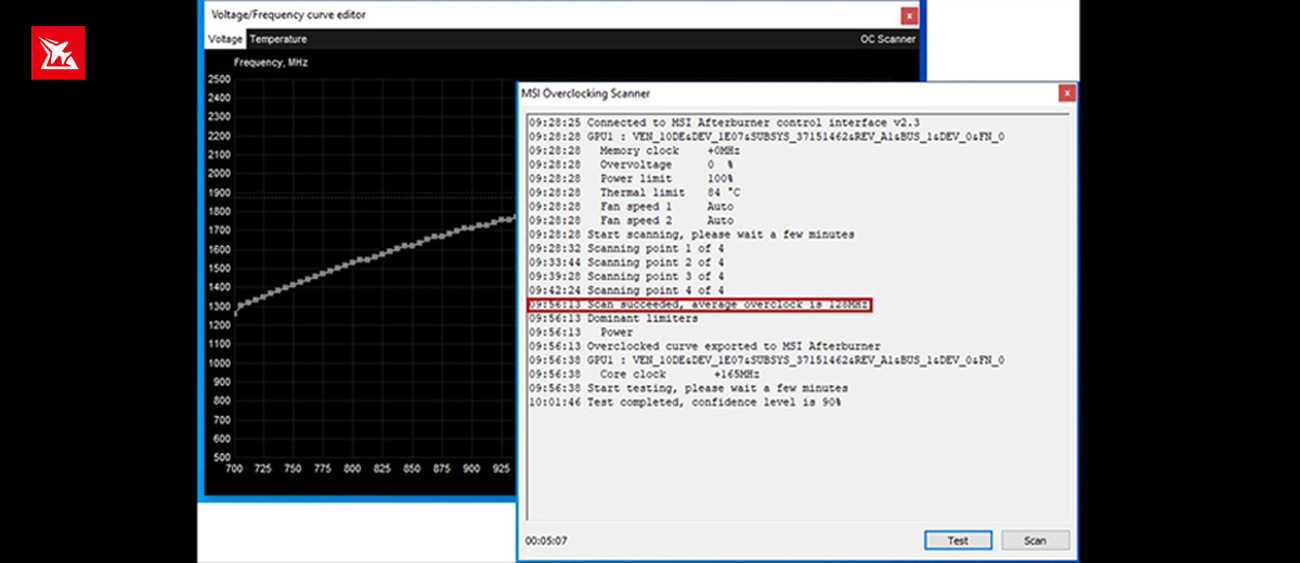 ONE-CLICK OVERCLOCKING
Afterburner - OC Scanner is the easiest and safest way to get more performance out of your GeForce graphics card. Powered by an algorithm created by NVIDIA, maximum clock speeds are determined and safely applied for your graphics card.