FANTECH GC-182 SAKURA GAMING CHAIR PINK
Description
FANTECH ALPHA GC-182 GAMING CHAIR
FANTECH ALPHA GC-182 GAMING CHAIR for your computer
The Best Build Quality & Perfectly Ergonomic. Leather Head And Lumbar Back Rest. Multi-Functional Tilt Mechanism. 2D Strong Bow Shaped Armrest. Finest Core Materials. Easy Backrest Recline. Durable PU Wheels Smooth Casters, Stability and Safety Class 4. Hydraulic Pistons. Strong Nylon Plastic Base, Designed To Hold Up To 150KG.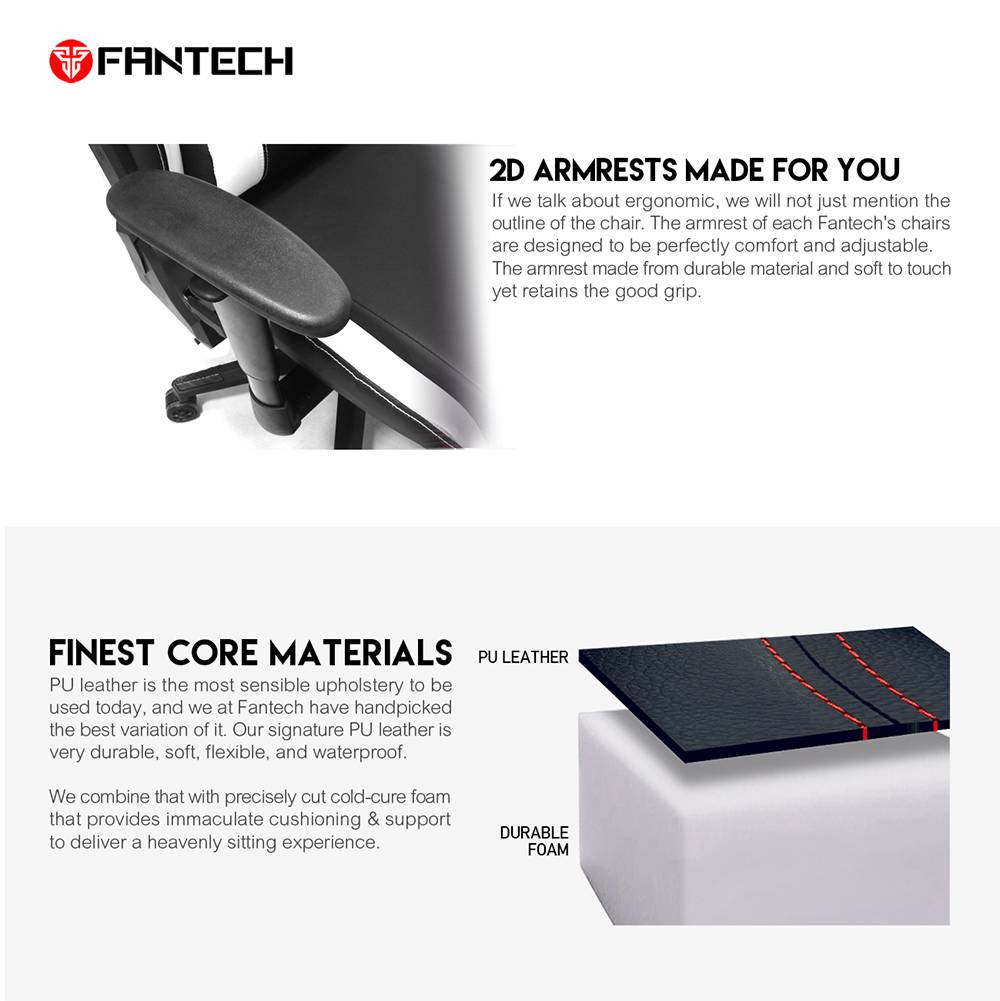 Ergonomic High Backseat Design WITH WHEELS top Choice brand
Material: Genuine Leather
Folded: No
Style: Executive Chair, Lift Chair, Mesh Chair, Swivel Chair
CLASS 4 HYDRAULIC PISTON (Top of the line)
Can Handle Up to 200kg
Nylon Base
Easy Back rest Recline
Bigger size, extra comfort for you!   is an ergonomically designed , which comes with the highest level of comfort and innovative features. This model exclusively comes with Ergonomic High Backseat Design With Adjustable Arm Rest Detachable Lumbar Support.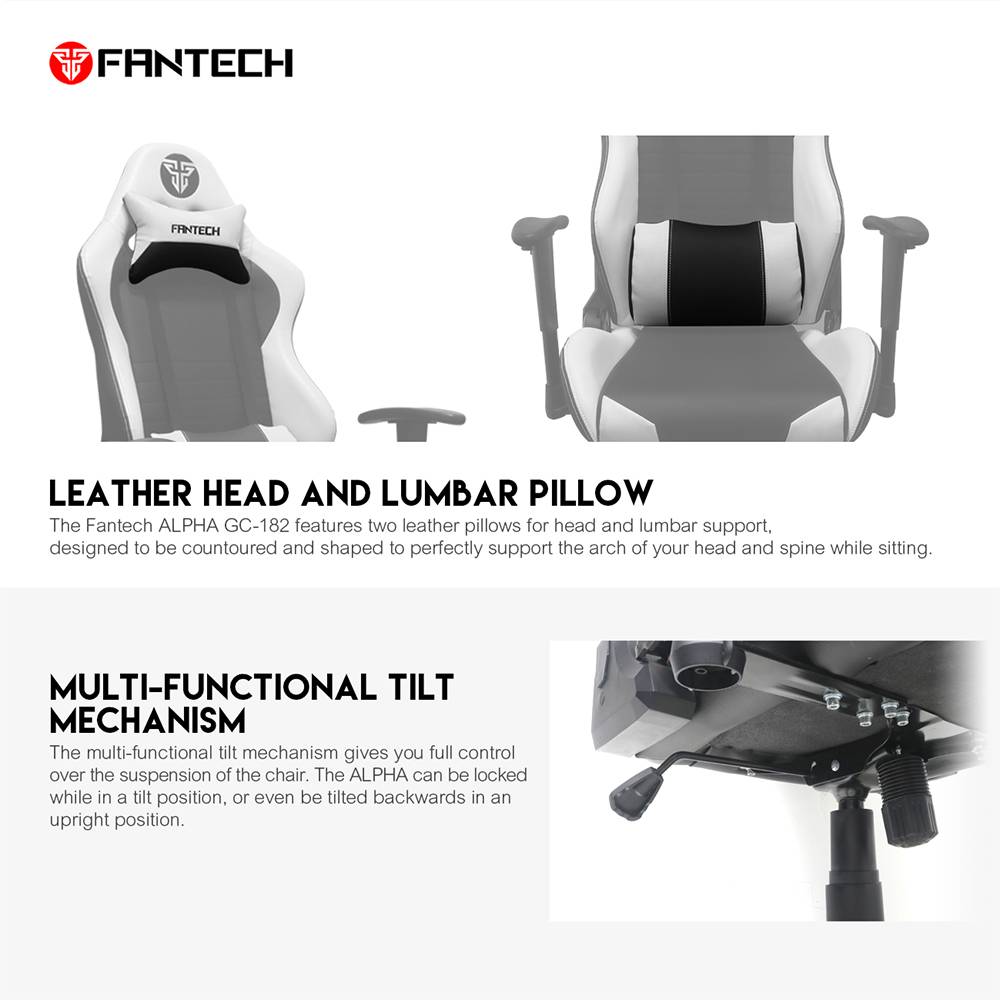 ALPHA GAMER POLARIS RACING EDITION
We have good news for the true hardcore gamer! The Racing Edition comes equipped with breathable micro-perforated faux leather on critical areas; seat on your computer and backrest. We want to keep you cool, focused and comfortable during really long gaming sessions on your computer .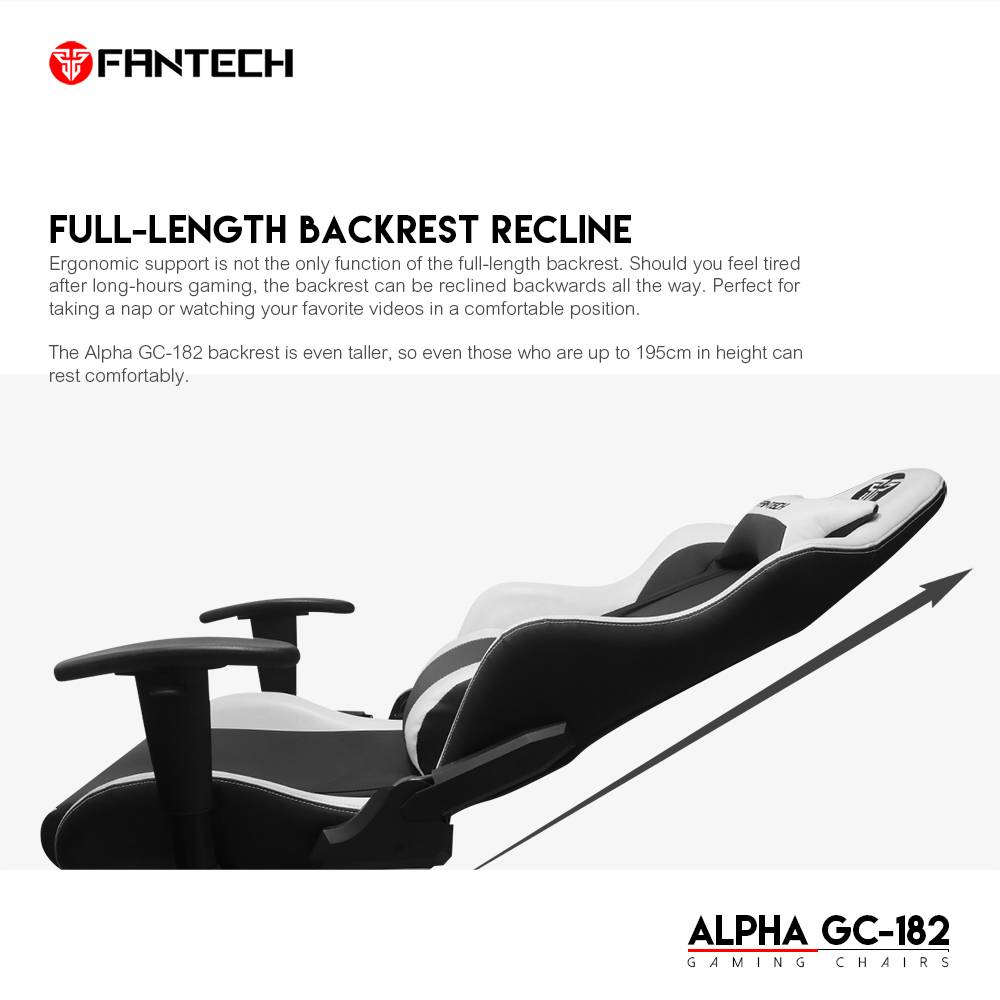 REMOVABLE CUSHIONS
come with two included cushions: a head cushion and a lumbar cushion. If you want a more straight and upright sitting position, remove the cushions. If you want to be more relaxed and comfy, install the cushions. It's as simple as that.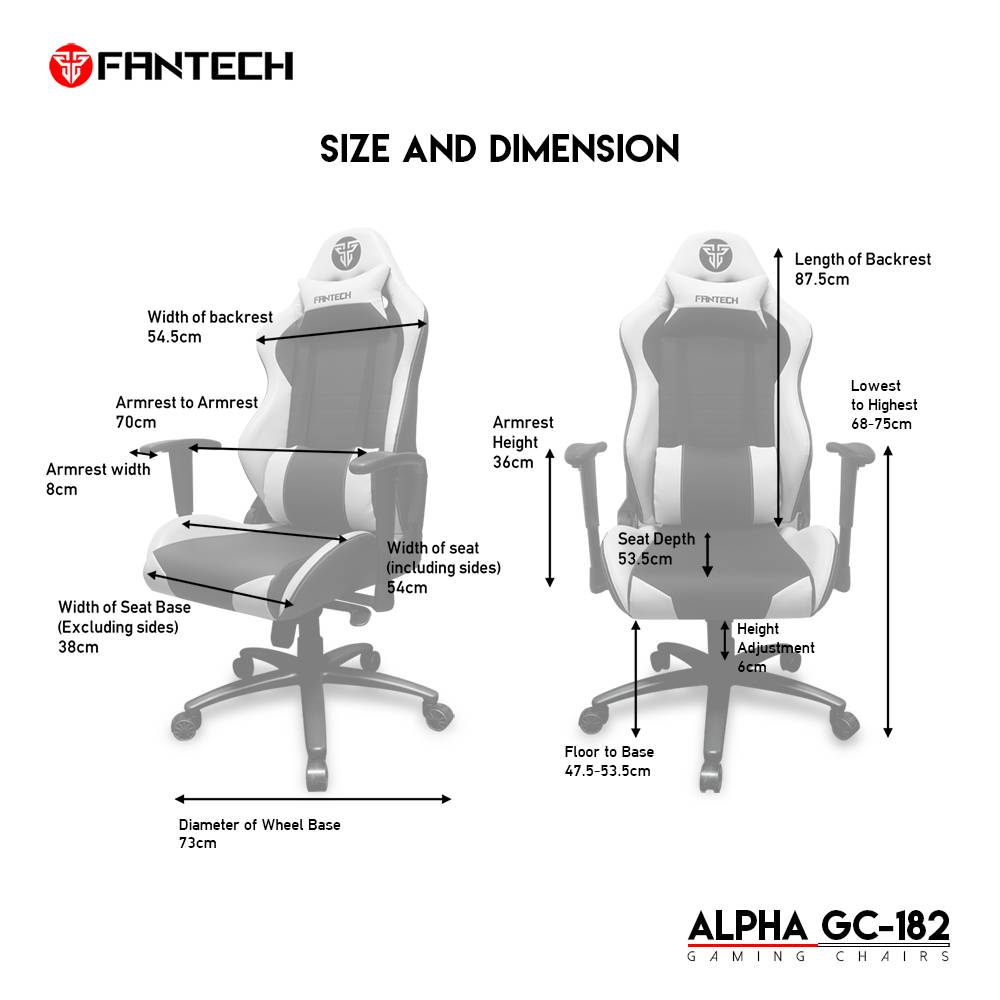 SIT BACK, RELAX AND ENJOY!
Pull the lever located on the side, tilt back and relax. The backrest allows a positioning adjustment up to to 180 degrees. You can also adjust the seat's inclination and lock it in your preferred position.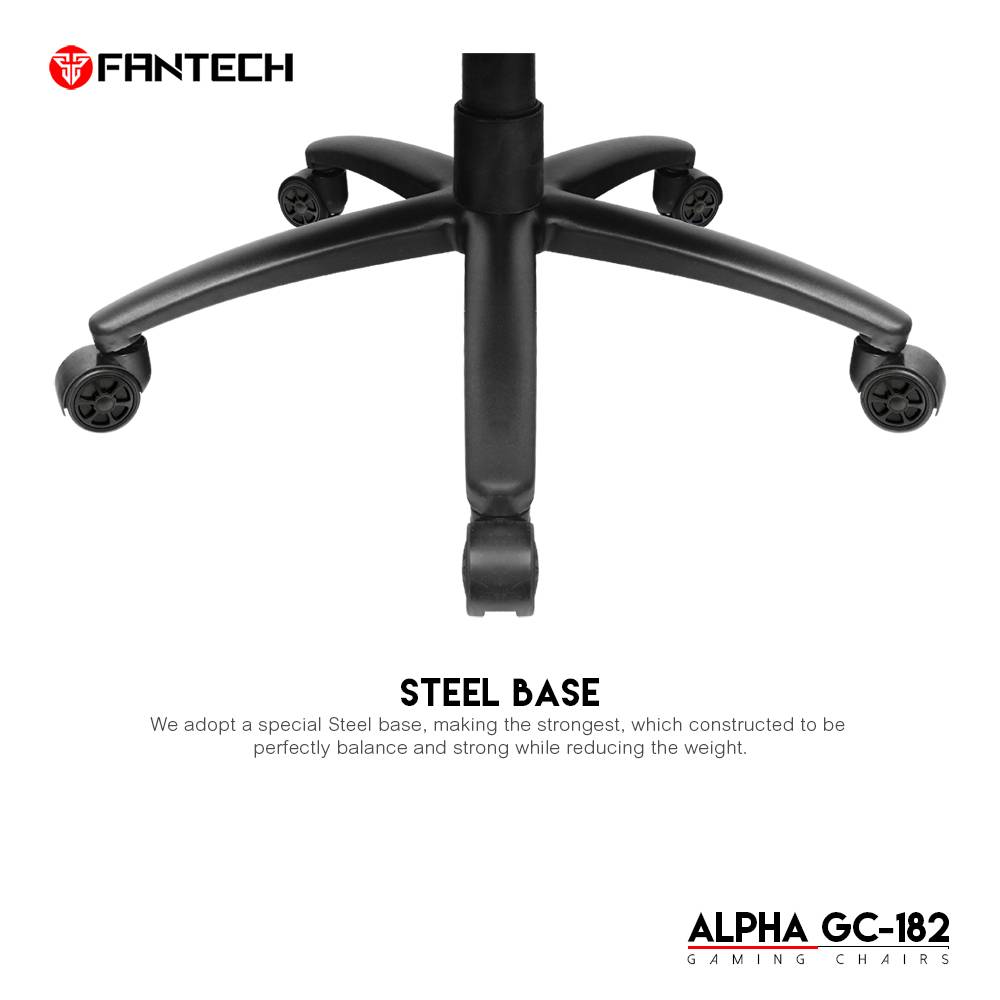 4D ADJUSTABLE ARMRES
GC 182 Gaming Chair has Multi color  :  Whit and Blue and Red, included  Manual  in original box